This is an archived article and the information in the article may be outdated. Please look at the time stamp on the story to see when it was last updated.
Getting your teeth straightened is cheaper and easier than ever thanks to technology!
If you ever had braces you probably remember the experience pretty well, considering you were in the office every few weeks for a checkup.
Well, a high tech startup called Candid is helping folks straighten their teeth for a fraction of the cost by using technology to their advantage!
We met up with the company at their brand new storefront in Los Angeles where you can get a 3D scan of your teeth in minutes. Candid uses the data to make a set of clear aligners along with a customized treatment plan.
Follow Tech Reporter Rich DeMuro on Facebook, Instagram and Twitter for the latest tech news, new gadgets, tips and useful apps.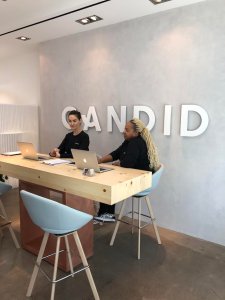 "The one thing that you probably wanted to do all your life, looking in the mirror to fix that one tooth that's always nagged you, you can finally do at a price point that makes sense. We bring clear aligners to you directly to your home at 65% less cost," explains Candid's co-founder Bobby Ghoshal.
If you can't make it into a store, you can use a 3D modeling kit that can be sent to your house.
"We think technology has come a long way. We think telemedicine laws has come a really long way. And we're capitalizing on it by bringing that convenience factor up," mentions Ghoshal. "The way that we reduce that cost is by taking away all those extraneous visits that don't really matter if your case isn't severe. It doesn't add any value and turns out to be too expensive."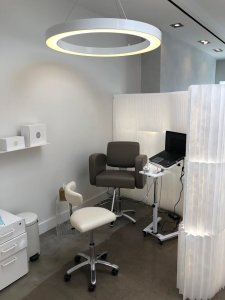 Although an orthodontist oversees your process you don't actually have to meet with them every other week for a checkup.
Also, not everyone is eligible - you have to be 18 and older, your case must be mild to moderate or correctable with a series of 24 aligners or less.
But the savings can be substantial!
Candid charges $2,000 for the entire treatment or about $80 a month. Other teeth aligner companies can cost $5,000 to $10,000.
Candid is opening 75 stores across the country over the next few years. For more information on how you can straighten your smile check out the company's website at CandidCo.com.