This is an archived article and the information in the article may be outdated. Please look at the time stamp on the story to see when it was last updated.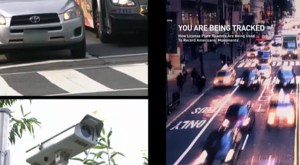 Police around the United States are recording the license plates of passing drivers and storing the information for years with little privacy protection, the American Civil Liberties Union said Wednesday.
The information potentially allows authorities to track the movements of everyone who drives a car.
The ACLU documented the police surveillance after reviewing 26,000 pages of material gathered through public records requests to almost 600 local and state police departments in 38 states and the District of Columbia.
Police are gathering the vehicle information with surveillance technology called automatic license plate readers, and it's being stored — sometimes indefinitely — with few or no privacy protections, the ACLU said.
Click here to read the full story at CNN.com.