This is an archived article and the information in the article may be outdated. Please look at the time stamp on the story to see when it was last updated.
Actor and comedian Chris Kattan was arrested early Monday in Encino on suspicion of driving under the influence, authorities said.
Kattan, 43, was taken into custody just before 2 a.m., after he apparently collided with a Caltrans vehicle at a construction zone on the westbound 101 Freeway, according to the California Highway Patrol.
Officers responded after a woman called 911 to report a Mercedes-Benz was weaving and driving at a slow rate of speed, the CHP said.
Kattan eventually approached the road closure, crossed a cone pattern and struck the Caltrans vehicle from behind, according to the CHP.
No one was hurt, and officials said the star exited the vehicle on his own.
He was arrested and booked into the Van Nuys jail. He was release shortly after 7:30 a.m. after posting $15,000 bail, according to the Sheriff's Department online inmate locater.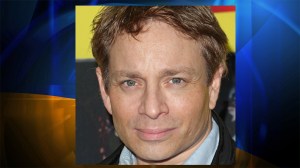 He was due in Van Nuys Superior Court March 3.
Kattan is best known for his 10-year stint on "Saturday Night Live" and the 1998 film "A Night at the Roxbury."
According to his IMDB page, the actor currently has three films in production.