This is an archived article and the information in the article may be outdated. Please look at the time stamp on the story to see when it was last updated.
SACRAMENTO (KTLA) — Actresses Halle Berry and Jennifer Garner asked lawmakers in Sacramento on Tuesday to support legislation aimed at protecting the children of celebrities from paparazzi.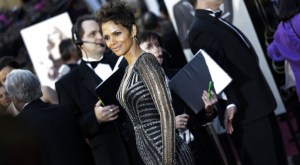 "We're not just whiny celebrities… We are moms here trying to protect our children," Halle Berry said.
The proposed bill, by state Sen. Kevin DeLeon (D-Los Angeles), would define harassment as any action by photographers that "seriously alarms, annoys, torments, or terrorizes the child or ward" and where there is no "express consent" from the parent to take pictures.
The measure would also increase penalties for people convicted of such behavior.
"I am asking you as a parent to pay attention. Would you do anything differently for your child," Jennifer Garner said.
Media organizations were among those opposing the measure.
They argued the bill could restrict journalists who are conducting legitimate newsgathering activities.
Clarification: A previous version of this story did not include the bill's definition of harassment. The story has been updated to reflect the additional information.
The Los Angeles Times contributed to this report.