This is an archived article and the information in the article may be outdated. Please look at the time stamp on the story to see when it was last updated.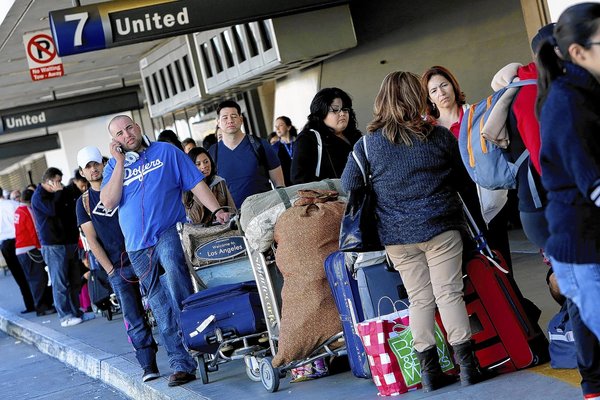 Travelers protested when airlines began charging bag fees in 2008, saying the extra charge was a blatant money grab.
But a new study concludes that the nation's airlines quietly lowered airfares slightly to make the bag fees more palatable to those fliers who would get stuck paying the new charge.
Still the airlines are profiting because the drop in fares was so small it did not totally offset the added cost of checking a bag, the study found.
"The fact that the airlines are doing it must mean they are coming out ahead," said Jan Brueckner, an economics professor at UC Irvine who co-wrote the study with other economics experts.
Click here to read the full story on LATimes.com.