This is an archived article and the information in the article may be outdated. Please look at the time stamp on the story to see when it was last updated.
SANFORD, Fla. — A jury of six women was chosen Thursday to hear the case of George Zimmerman, the Florida neighborhood watch volunteer accused of murder in the 2012 killing of unarmed teenager Trayvon Martin.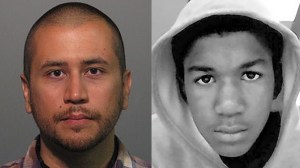 Five of the six are white. They were chosen from among a pool of 500 potential jurors in the closely watched case against Zimmerman, who faces a second-degree murder charge in Martin's death.
In addition, four alternates — two women, two men, all white — also will hear testimony.
Zimmerman says he shot the 17-year-old Martin in self-defense in a scuffle in his Sanford, Florida, neighborhood, but prosecutors accuse him of unjustly profiling and killing Martin.
Click here to read the full story on CNN.com.