This is an archived article and the information in the article may be outdated. Please look at the time stamp on the story to see when it was last updated.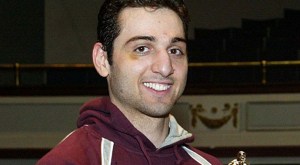 BOSTON, Mass (KTLA) — Suspected marathon bomber, Tamerlan Tsarnaev died from gunshot wounds and blunt trauma to his head and torso, according to his death certificate.
Details contained in the death certificate were released Friday by the owner of a funeral home handing arraignments for the 26-year-old.
Tamerlan died during a gunfight with authorities a few days after the deadly bombings.
His uncle Ruslan Tsarni — who initially said his nephews brought shame on the family and all Chechens — claimed Tamerlan's body, according to a family spokeswoman.
Funeral home owner Peter Stefan said his business is familiar with Muslim services.
And, despite the threat of protests, Stefan said he believes everyone deserves a dignified burial service.
However, finding a final resting place for the suspected terrorist may be a more difficult task.
Stefan, told Reuters he was having trouble finding a cemetery willing to accept Tamerlan Tsarnaev's body.
Stefan said he will contact the government for help if he cannot find a suitable grave-site.