This is an archived article and the information in the article may be outdated. Please look at the time stamp on the story to see when it was last updated.
A Riverside woman who allegedly struck and killed her father with her car after he tried to convince her not to drive while intoxicated has been arrested on suspicion of DUI, police said.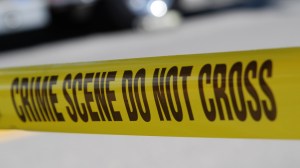 The collision occurred Friday around 6:20 p.m. in the 14000 block of Bush Avenue (map), a news release from the Riverside Police Department stated.
Witnesses told police that Soukvilay Barton, 37, had been drinking and arguing with family members at their home when she became upset and decided to leave in her BMW convertible, according to the release.
Her father, 69-year-old Bounmy Rajsombath, tried to persuade Barton to not to drive since she had been drinking, but she got into the convertible that was parked in the garage.
Rajsombath then went outside, where he once more tried to prevent his daughter from leaving, this time by standing in the driveway.
But as Barton was backing the car out of the garage, she allegedly struck him in the driveway, police said in the release.
She immediately stopped the vehicle after she saw her father had been injured, according to police.
Rajsombath was rushed to Riverside Community Hospital where he later died.
Barton was arrested on suspicion of DUI and taken to the Riverside Police's Magnolia Station, according to the release.
An investigation was continuing and Barton could face additional charges, police said.
Anyone with further information about the incident was asked to contact Riverside police Detective Rick Prince at 951-826-8722.