This is an archived article and the information in the article may be outdated. Please look at the time stamp on the story to see when it was last updated.
The man accused in the fatal shooting rampage at Los Angeles International Airport was indicted by a federal grand jury Tuesday on 11 felony counts, including murder and attempted murder, prosecutors announced.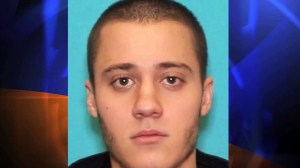 Paul Anthony Ciancia, 23, was charged with the murder of Transportation Security Administration Officer Gerardo I. Hernandez and attempted murder of TSA Officers Tony Grigsby and James Speer, who were wounded in the Nov. 1 attack.
Ciancia, a New Jersey native living in Sun Valley at the time, faces two additional counts related to Hernandez's death: knowingly using a semiautomatic rifle to murder and cause death, and committing violence at an international airport that resulted in death.
He faces three counts that he did "knowingly carry, brandish, discharge and use a firearm" when he allegedly shot Grigsby, Speer and Brian Ludmer, a Calabasas teacher who was also wounded. The final three counts are related to allegations that Ciancia used the Smith & Wesson M&P-15 to commit acts of violence at an international airport.
Click here to read the full story at LATimes.com.