This is an archived article and the information in the article may be outdated. Please look at the time stamp on the story to see when it was last updated.
For the first time ever, Apple unveiled two new iPhones on Tuesday, a traditional upgrade of its iPhone 5 as well as a simpler, cheaper version.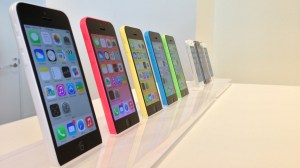 Apple CEO Tim Cook said the iPhone 5S and iPhone 5C are a reaction to a changing smartphone market.
"Business has become so large that this year we are going to replace the iPhone 5 and we're going to replace it with not one, but two new designs," Cook said. "This allows us to serve even more customers."
The iPhone 5C was the first phone demoed at Tuesday's event at Apple's Cupertino, California, headquarters.
Click here to read the full story on CNN.com.