This is an archived article and the information in the article may be outdated. Please look at the time stamp on the story to see when it was last updated.
Apple's radically redesigned new iPhone X is now in stores. Here's what you need to know about the new device and how to trade in your old device for the most cash.
Just when you got comfortable with your iPhone, Apple is throwing a curve ball at users. Their new phone, the iPhone X, has a radical new design and no more fingerprint reader. Now, millions of iPhone owners are left wondering – is it time for an upgrade? I've been spending some time with the new device, here are my thoughts.
Follow KTLA Tech Reporter Rich DeMuro on Facebook or Twitter for cool apps, tech tricks & tips!
[protected-iframe id="24d4b2af0720ea810aea2e176142358f-41641936-42315212″ info="https://www.facebook.com/plugins/video.php?href=https%3A%2F%2Fwww.facebook.com%2FRichOnTech%2Fvideos%2F1910100429007667%2F&show_text=0&width=560″ width="560″ height="311″ frameborder="0″ style="border:none;overflow:hidden" scrolling="no"]
Overview
iPhone X is a beautiful device. It's nearly all screen – 5.8 inches to be exact. But here's the interesting part – they've managed to squeeze more screen into a form factor that's even smaller than their flagship "plus" phones, like the iPhone 7 Plus or 8 Plus. It is the perfect sized phone, it doesn't feel too big or too small in your hand. The OLED screen is bright, but some users will notice the notch at top when they're watching a video in full-screen mode or using apps that aren't optimized for the new display.
Face ID
There is no fingerprint reader on the iPhone X. You unlock the phone with your face. In my experience, this can be faster or slower depending on what you're doing with your phone. Training the Face ID is simple, and it even "learns" your face more over time, so if you change your hairdo or grow a beard it will still recognize you. You can turn off Face ID completely and just use a passcode, but why would you want to do that? Also, you have to be looking at your phone and actively giving it your attention for it to unlock. This is so people can't just hold your phone in front of your face while you're sleeping and unlock it – but there is an option to turn off this feature in settings.
Cameras
There are two cameras on the back of the phone – each lens is 12 megapixels. The difference between the X and the 8 Plus is twofold. First, both cameras on the X are optically stabilized. This means the phone steadies both lenses for sharper pictures – especially in zoomed in or low light settings. On the 8 Plus, only the "wide" lens is stabilized. Second, the "tele" lens on the iPhone X has a larger aperture than the tele lens on the 8 Plus, 2.4 versus 2.8. In real life, this means that zoomed in photos on the X should look better overall than zoomed in photos on the 8 Plus.
The front-facing camera on the X also has the ability to do "portrait" style photos – you know, the ones with the blurry backgrounds. You can also use Apple's proprietary lighting effects on the front camera, something other iPhones can't currently do.
The camera on the X isn't leaps and bounds better than the 8 Plus. In fact, most pictures will come out nearly the same. Photos are great a majority of the time. I find that the iPhone excels in various circumstances, but bright light and sunsetting photos look especially good. You'll have the most mixed results in low light situations and selfies.
Aniemoji
iPhone X has a fun feature called Animoji. These are fun little animated character that mimic your facial expressions thanks to the facial scanning features built into X. You can only create them with iPhone X but you can send them to any other iPhone or Android device.
Here is a look at how wireless charging works on #iPhoneX pic.twitter.com/d4uykuWAot

— Rich DeMuro (@richdemuro) October 31, 2017
Wireless Charging
The iPhone X has wireless charging built in. This doesn't mean you can't still charge it the "old fashioned" way by plugging in your device. It comes with a cord to plug it into the wall, but not a wireless charging dock. You'll need to buy one of these that is Qi compatible. Two popular models include Belkin's BOOST↑UP Wireless Charging Pad and Mophie's wireless charging base. They each cost $60, but you can find cheaper wireless charging docks as well. Out of the Belkin and Mophie models, I like the Belkin slightly more since it has an LED indicator light that lets you know your device is charging properly.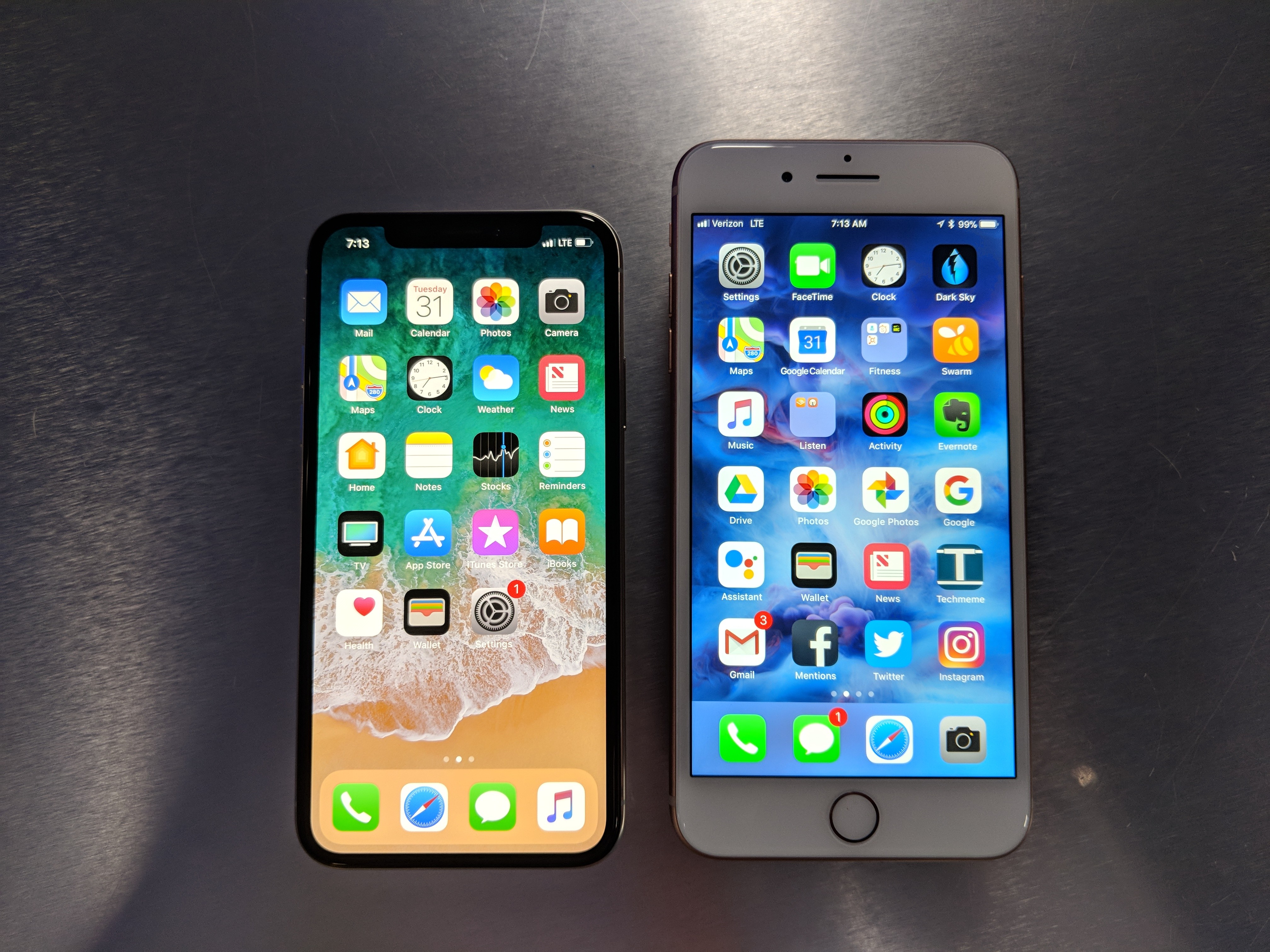 Conclusion
The iPhone X is a beautifully designed device that has pretty much everything going for it except its high $999 price tag. You get a fantastic phone, amazing software, the best selection of apps, and accessories that can't be matched. The downside is that you must be willing to live in an Apple-centric world, as many of the iPhones best features – like Siri and native apps – push you to Apple products and services. iPhone works best with other Apple things – so if you can live with that, you'll be very happy.
Is X worth $300 more than the iPhone 8? That really depends on your budget. X certainly has more features – like Face ID, dual cameras, a better screen and a more futuristic design – but it's also a first gen product. My best advice – if you don't want your current iPhone to feel totally out of date – it's best to stay away from the X completely. If you sneak a peek or hold it in your hand, it could be game over for your old device.
BONUS: Watch my original iPhone X hands-on video!
[protected-iframe id="0d0f9c5d21fc4cc0de2d3f7eea9a76b5-41641936-42315212″ info="https://www.facebook.com/plugins/video.php?href=https%3A%2F%2Fwww.facebook.com%2FRichOnTech%2Fvideos%2F1848473108503733%2F&show_text=0&width=560″ width="560″ height="315″ frameborder="0″ style="border:none;overflow:hidden" scrolling="no"]