This is an archived article and the information in the article may be outdated. Please look at the time stamp on the story to see when it was last updated.
San Onofre Nuclear Generating Station equipment was scheduled to be auctioned beginning Wednesday, according to Southern California Edison.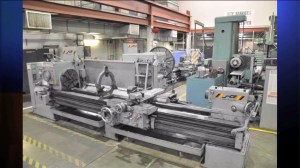 Individuals and companies interested in used and new parts may bid online or in person until Friday, according Maureen Brown of the utility, which runs the shuttered power plant.
"We have used parts, new parts, we have computerized milling machines, which are quite valuable," Brown said. "Really any number of components that you might expect at an industrial site."
A substantial level of interest had been expressed by bidders who had to register and pay for a right to bid, Brown said.
Nearly 18 months after a tube inside a steam generator leaked radioactive steam, Edison announced in June 2013 that it had permanently shut down the plant.
All auction items are industrial, non-radioactive equipment, Brown said.