This is an archived article and the information in the article may be outdated. Please look at the time stamp on the story to see when it was last updated.
The driver of a tractor-trailer was taken into custody Tuesday afternoon after a high-speed pursuit that began in Rancho Cucamonga and ended in San Diego.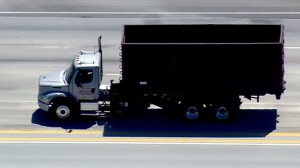 The incident began about 12:35 p.m. when officers "received information of a possible stolen vehicle traveling through the city of Ontario," according to a statement issued by the Ontario Police Department.
A responding officer located the vehicle in Rancho Cucamonga, near the intersection of Salina Street and Baker Avenue (map), authorities said. The truck was stopped and the driver was standing outside.
"The officer exited his vehicle and attempted to hold the suspect at gunpoint," the statement said. The driver "got into the stolen vehicle and drove it directly toward the officer. The officer had to take evasive action in order to avoid being struck by the vehicle."
A vehicle pursuit ensued, and traveled through Rancho Cucamonga and Ontario before entering the eastbound 60 Freeway. Shortly afterward, Ontario police relinquished the chase to the Riverside County Sheriff's Department.
The truck sped through Norco and Corona before passing through Lake Elsinore and Temecula, news video showed. The California Highway Patrol then took over the pursuit.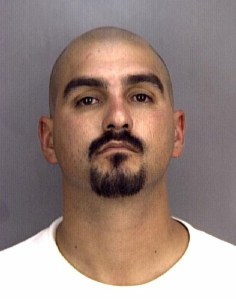 More than two hours after the initial traffic stop, the truck exited the freeway in San Diego, just south of the community of Mira Mesa.
The driver maneuvered the vehicle into a gas station that was under construction at the intersection of Miramar and Kearny Villa roads (map). CHP officers, in cars and on motorcycles, swarmed the location, and a K-9 dog apprehended the driver after he exited the truck and attempted to flee on foot.
The suspect was identified as Alberto Ochoa, 41, of Riverside, authorities said. He was transported to a hospital where he was being treated for injuries before being booked.
No officers were injured in the incident.
"Ochoa is currently on post-release community supervision for a prior drug-related charge," according to the Ontario police statement.
The truck, a 2007 Freightliner, was stolen "within the jurisdiction of the Riverside County Sheriff's Department," the statement said.
An investigation is underway.
Anyone with information is asked to call the Ontario Police Department at 909-986-6711.