This is an archived article and the information in the article may be outdated. Please look at the time stamp on the story to see when it was last updated.
Los Angeles firefighters were responding to a report of a dead body found by two hikers in Griffith Park on Wednesday.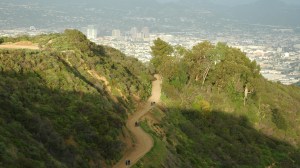 The remains were found in the middle of the park not far from "Bee Rock," according to Los Angeles Fire Department's Erik Scott.
Firefighters were responding along with an urban search and rescue team and park rangers, Scott said.
Bee Rock is a hiking-trail destination that is above the old L.A. Zoo off Crystal Springs Drive.
The area is in rugged terrain within a canyon that is difficult to reach, Scott said.
Check back for updates on this developing story.