This is an archived article and the information in the article may be outdated. Please look at the time stamp on the story to see when it was last updated.
A county jail inmate who escaped from the Twin Towers Correctional Facility in downtown Los Angeles after a security lapse prompted a search on Thursday, authorities said.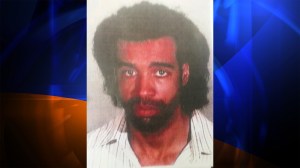 Christopher Lee Brown, 37, walked out of the release area in the jail about 10 p.m. Wednesday after staff apparently failed to follow security practices, Los Angeles County Sheriff's Department Capt. Mike Parker said.
"As a result of the inmate's actions, and that it appears that mandated security practices may not have been followed, the inmate was able to escape through the jail Inmate Reception Center release area door," Parker said in a news release issued about five hours after the escape was first announced on Twitter. "Identified security concerns were immediately remedied."
Brown, who had been sentenced on Wednesday to four years and eight months in jail for stealing computers from a medical center, was able to impersonate another inmate and escape, Parker said.
An inmate wristband count during the night revealed Brown was "not where he was supposed to be," and a subsequent search and surveillance video revealed Brown had left through the "release area" at 10 p.m., the news release stated.
The Inmate Reception Center, Twin Towers and Men's Central Jail were placed on lockdown throughout the day Thursday, according to the release.
A "comprehensive review of jail systems," especially those related to releases, was ongoing, Parker said in the release.
County jails have been the focus of a continuing federal investigation into inmate abuse that prompted charges against nearly 20 sheriff's officials late last year.
Brown's escape from jail was first made public in tweets that were sent out by Parker and other sheriff's officials at about noon Thursday. Parker described Brown as a "transient."
Brown was being held at the Twin Towers Correctional Facility when he escaped, according to online inmate records. He was described as 6 feet 3 inches tall and 200 pounds.
Brown was wanted for felony escape from a jail facility, according to the Sheriff's Department.
He had been sentenced Wednesday in Alhambra Superior Court for a computer theft that compromised hundreds of thousands of patients' data, according to the Los Angeles County District Attorney's Office.
He had been convicted by a jury March 6 of two counts of second-degree commercial burglary and one count of receiving stolen property in incidents in October and December 2013, the DA's office stated.
Brown broke into the AHMC Healthcare facility in Alhambra and stole two computers and three flash drives, according to a prosecutor. Identifying information and financial data for 729,000 patients were compromised, the DA's office stated.
Brown was convicted after a 1997 arrest for assault with a deadly weapon in the San Luis Obispo area, and he had had multiple prior arrests on suspicion of theft-related charges and one for cohabitant or spousal abuse, the Sheriff's Department said.
Anyone with information on Brown's whereabouts was asked to call 323-267-4800. Anonymous tipsters may call L.A. Crime Stoppers at 800-222-8477, or by texting the letters TIPLA plus your tip to CRIMES (274637), or using the website lacrimestoppers.org.
KTLA's Christina Pascucci contributed to this article.
Wanted: jail escape Christopher Brown , jail for Alhambra burglary/ identity theft #SGV @JailsLASD @LASDHQ pic.twitter.com/9XWSwH56AJ

— Michael Parker (@mplasd) March 13, 2014