This is an archived article and the information in the article may be outdated. Please look at the time stamp on the story to see when it was last updated.
As the corruption trial for former Bell city official Angela Spaccia opened Wednesday, her attorney told jurors it was a "political case" leveraged by an ambitious district attorney who was running for state attorney general and realized the story of wrongdoing in a working-poor city could win him votes.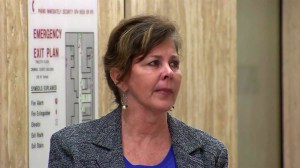 "A trial should be about the truth, not about politics," Harland Braun, Spaccia's attorney, said in his opening statement.
He said video from Spaccia's arraignment was used in a campaign commercial by then-Los Angeles County Dist. Atty. Steve Cooley, and his statement that Bell was "corruption on steroids" became one of his pet slogans.
Spaccia was the second-in-command in Bell and is now facing 13 corruption-related charges in the case. She had pleaded not guilty and is free on bail.
Click here to read the full story on LATimes.