This is an archived article and the information in the article may be outdated. Please look at the time stamp on the story to see when it was last updated.
Detectives asked the public for help Wednesday in their search for whoever stole a custom bike that belonged to a 12-year-old special needs girl.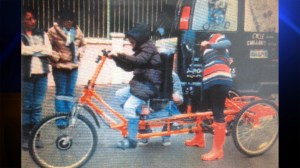 The bike was stolen from a home in the 4200 block of Marina City Drive in Marina del Rey on Nov. 30, at 2:32 a.m., the Los Angeles County Sheriff's Department announced in a news release.
The electric-powered, tandem, orange-colored bike was donated to Mia Timbrello by the Make-A-Wish Foundation, according to the release.
The girl is nonverbal and severely autistic and has had a double organ transplant, according to sheriff's Detective Keysha Gipson.
"Whenever she was able to ride the bike, her face lit up, and you could tell … she was enjoying herself," Gipson said. "Even now, when she sees a bike, you can tell she wants to ride it."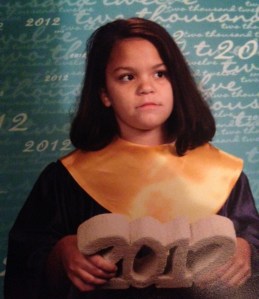 The bike has a raised seat back and seatbelt that make it rideable for the girl, who is unable to ride a regular bike, Gipson said. A typical person would "have no use for this bike," she said.
The bike was being stored at a family friend's home when it was taken, investigators said. Surveillance video showed two men carrying the bike over a locked gate at the Marina City Club Condominium complex.
There was a delay in reporting the theft to the Sheriff's Department, which is the reason that authorities were just now asking for the public's help, Gipson said.
Anyone with information leading to the recovery of the bicycle and the identity of the suspects was asked to contact Gipson at the Marina del Rey Sheriff's Station, at 310-482-6022.
Those who wish to remain anonymous can contact Crime Stoppers at 800-222-8477 (800-222-TIPS).
KTLA's Melissa Pamer and Liberte Chan contributed to this article.