This is an archived article and the information in the article may be outdated. Please look at the time stamp on the story to see when it was last updated.
A body was found Monday morning in the Los Angeles River in Lincoln Heights after an apparent suicide, authorities said.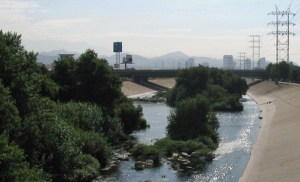 The discovery was made about 7:26 a.m. near the 1700 block of North Spring Street (map), the Los Angeles Fire Department said on its news blog.
The victim had apparently jumped from a nearby bridge, according to a Los Angeles police spokesman at the scene.
Fire Department personnel were assisting Los Angeles County Sheriff's Department deputies and coroner's officials in recovering the body, officials said.
No other details were immediately available.