This is an archived article and the information in the article may be outdated. Please look at the time stamp on the story to see when it was last updated.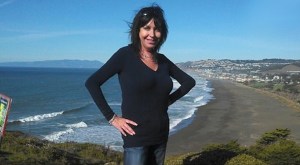 Officials Wednesday identified the body of a woman discovered in a hospital stairwell Tuesday as a patient who vanished from her hospital room more than two weeks ago.
At a news conference, officials said the dead woman was Lynne Spalding, 57, who entered San Francisco General Hospital on Sept. 19 with an infection. She was discovered missing from her hospital bed on the morning of Sept. 21. Her cellphone was still in the room.
Spalding's family and friends distributed hundreds of fliers in their search for her and created a "Find Lynne" Facebook page. San Francisco police also were investigating the disappearance.
The San Francisco Sheriff's Department is responsible for security at San Francisco General, a city-owned hospital, and had searched the building for Spalding. A hospital worker discovered Spalding's body in an exterior stairwell enclosed by wire mesh on the fourth floor of the hospital.
Click here to read the full story at latimes.com.