This is an archived article and the information in the article may be outdated. Please look at the time stamp on the story to see when it was last updated.
The man whose body was found inside a suitcase in a concrete-lined flood-control channel in Glendale was identified by authorities on Thursday.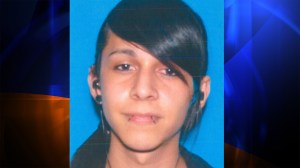 A maintenance worker was cleaning out debris from the Verdugo Wash when he found the suitcase on Monday.
Once the suitcase was discovered, police were called to the scene, and a man's body was found inside.
The man was identified as Victor Manuel Moreno, 21, of San Pedro, according to Ed Winter of the Los Angeles County coroner's office.
An autopsy was performed on Moreno, but the cause of death was deferred, according to Winter. The death was reported as a homicide.
The suitcase was dumped in the wash in a spot that is not accessible to the public, near the Glorietta Avenue bridge (map).
No obvious stab wounds or gunshot wounds were found on the body, said Sgt. Tom Lorenz of the Glendale Police Department.