This is an archived article and the information in the article may be outdated. Please look at the time stamp on the story to see when it was last updated.
LONG BEACH, Calif. — After years of downsizing in Southern California, Boeing Co. said it will shift at least 300 engineering jobs on commercial aircraft to its longtime facility in Long Beach.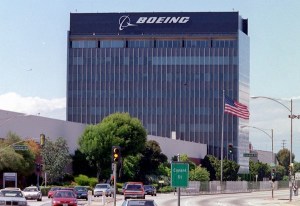 During the next six to nine months, company employees will relocate from the Puget Sound region in Washington to the complex. The facility is next to Long Beach Airport and work done there includes assembly of the C-17 cargo jet for the Air Force.
Boeing doubled down on Southern California by announcing Friday that it would establish a new engineering design center for commercial aircraft. The Chicago company did not say where it would be based or how many new jobs it would mean for the region but said that it would serve as a incubator for young talent.
It is a surprising announcement from Boeing, which has 1,200 engineers in Long Beach, Seal Beach and Huntington Beach. The company's commercial work in Southern California has dwindled over the years.
Click here to read the full story on LATimes.com.