This is an archived article and the information in the article may be outdated. Please look at the time stamp on the story to see when it was last updated.
UNITED KINGDOM – Doctors in the U.K. discovered Botox injections may help patients who have an irregular heartbeat.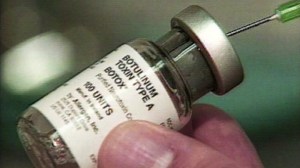 The toxin paralyzed the nerves that trigger a faulty rhythm once it was injected into fat pads surrounding the heart, according to a report from the Daily Mail.
Botox, commonly used as an anti-wrinkle treatment, stopped the signals sent between the nerves and the muscles, according to the report.
The treatment was being used mostly to treat atrial fibrillation which is often associated with palpitations, fainting, chest pain, or congestive heart failure.
Atrial fibrillation, reportedly the most common heart problem, affects half a million people in the U.K.