This is an archived article and the information in the article may be outdated. Please look at the time stamp on the story to see when it was last updated.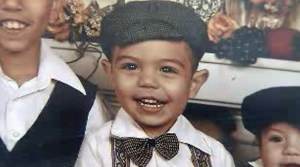 A 2-year-old boy died Monday after being attacked by a group of pit bulls at a home in Colton, police said.
Officers were called to the home in the 700 block of west Citrus Avenue around 5:30 p.m. after receiving a 911 call that a dog had killed someone, according to a statement from Colton police.
When officers arrived they found a badly injured toddler with extensive wounds to his upper body, police said.
The boy was taken to the hospital where he was pronounced dead.
Animal Control officers took custody of five pit bull mix dogs at the home.   It is not clear how many dogs were involved in the attack or what triggered the violence.
Anyone with information was asked to contact Detective S. McFarland at 909-370-5000