This is an archived article and the information in the article may be outdated. Please look at the time stamp on the story to see when it was last updated.
Police in Virginia on Saturday arrested a 16-year-old boy on suspicion of killing a boy half his age, who family and neighbors said was killed trying to rescue his older sister from a sexual assault.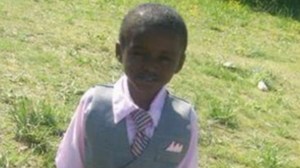 The Richmond Police Department did not identify the suspect, citing his age, but said he was charged with murder and strangulation. He is also suspected of attacking the girl, who family members said is 12 years old.
Her 8-year-old brother was remembered by hundreds of people at a candlelight vigil Saturday night. Amid tears and laughter brought on by positive memories, family and friends described the boy  and his sister as an inseparable pair. They'd go to the mall, ride bikes and were equally loyal to their mother.
Police officials said they were amazed by how many people came to the vigil.