This is an archived article and the information in the article may be outdated. Please look at the time stamp on the story to see when it was last updated.
[protected-iframe id="22b5bab72fd7d1f56605a3f798eda6e1-41641936-42155150″ info="http://www.cnn.com/video/api/embed.html#/video/bestoftv/2014/04/22/kid-buys-smoke-detectors-good-stuff-newday.cnn" width="416″ height="234″ frameborder="0″]
A 9-year-old boy in Texas had been saving his money for months to buy a PlayStation 4, but then Hector Montoya saw something that changed his priorities, according to KTVT.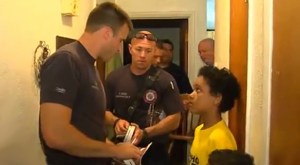 Montoya almost had enough money to buy his dream toy, when he saw a sad story on the news about a mother and daughter who died in a house fire, the television station reported.
It turned out, their home didn't have a smoke detector.
"It really hurts my heart to see people die in fires," Montoya said.
So, the Grand Prairie boy took all of the money he'd saved and bought almost a hundred smoke detectors, the station reported.
According to KTVT, the local fire department helped Montoya install the devices in the homes of seniors and others in need.
Word of the boy's generosity inspired others to donate to the cause.
Click here if you would like to contribute to "Hectors Detectors."
CNN contributed to this report.