This is an archived article and the information in the article may be outdated. Please look at the time stamp on the story to see when it was last updated.
Firefighters responded to a small brush fire Sunday near Forest Lawn Memorial Park Cemetery, authorities said.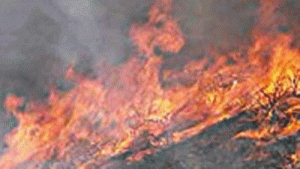 The fire was reported around 12:10 p.m. near East Adams Avenue and South Chevy Chase Drive (map), according to the Glendale Fire Department.
Motorists on the nearby 2 Freeway reported seeing smoke in the area.
The blaze burned about two acres, and was extinguished a short time later, the fire department said.