This is an archived article and the information in the article may be outdated. Please look at the time stamp on the story to see when it was last updated.
A California State University, Los Angeles student who disappeared several days ago has been located, a media representative for the university confirmed Monday morning.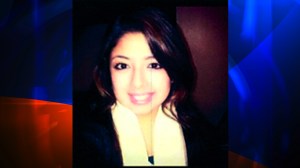 Adiline Munguia, 19, had not been seen since Thursday, when she was on campus in the 5300 block of Paseo Rancho Castilla (map), according to CSULA police.
There was no word on Munguia's condition Monday morning, but there were no signs of foul play, according to CSULA spokesman Paul Browning.
The circumstances surrounding her disappearance were still under investigation, Browning said.
Before Munguia was found, campus police indicated her disappearance may have been related to a man she met on the dating app Tinder.
Manguia's first name was spelled several different ways on a flyer printed while she was missing, however, Browning confirmed the spelling as Adiline.