This is an archived article and the information in the article may be outdated. Please look at the time stamp on the story to see when it was last updated.
The California Legislature approved a $156.4-billion state budget on Sunday, capping a week of intense negotiations over education, social services and environmental policies.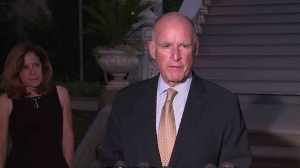 The spending plan — which includes a $108-billion general fund, $7.3 billion larger than last year — is scheduled to take effect July 1. It funds preschool for children from poor families, increases welfare grants and continues expanding public healthcare under President Obama's federal overhaul.
The budget also takes steps to address the shortfall in the teacher pension fund by increasing contributions from the state, schools and school employees.
"The investments in this budget are the most significant in years and in doing these things, we also pay down a good portion of the state's debt," Assembly Budget Chairwoman Nancy Skinner (D-Berkeley) said. "We increase the amount in our reserve funds, and we put California on solid fiscal footing."
Click here to read the full story on LATimes.com.