This is an archived article and the information in the article may be outdated. Please look at the time stamp on the story to see when it was last updated.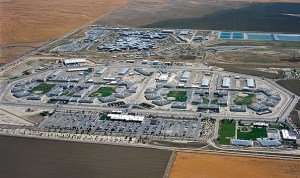 California has lost another federal court decision: a judge on Monday ordered the state to move inmates at risk of contracting valley fever out of two prisons afflicted with the deadly fungus.
The order late Monday by U.S. District Judge Thelton Henderson gives the state seven days to begin the transfers and 90 days to complete them.
Several thousand inmates, including African Americans, Filipinos and those with diabetes and HIV, are covered by the order affecting Pleasant Valley and Avenal state prisons.
Valley fever is caused by a soil-born fungus frequently found in arid regions of California's Central Valley. Most of those who contract the illness experience only mild flu-like symptoms, but in some individuals, especially African Americans, it can spread through and ravage the body.
Henderson's order is critical of the state's handling of valley fever outbreaks within its prisons, during which 36 prisoners with the fever have died over the last six years.
Click here to read more at LATimes.com