This is an archived article and the information in the article may be outdated. Please look at the time stamp on the story to see when it was last updated.
SACRAMENTO, Calif. — California has become the first state in the nation to allow transgendered students to choose which school bathrooms and locker rooms to use and which sport teams to join based on their gender identity.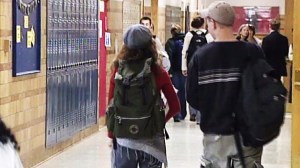 Gov. Jerry Brown signed Assembly Bill No. 1266 into law Monday. The law will go in to effect January 1.
The law is the nation's first that specifically requires equal access to public school facilities and activities based on gender identity, though some states have general policies to the same effect, said Shannon Price Minter, legal director of the National Center for Lesbian Rights — one of several groups backing the legislation.
Devon Marchant, a transgender nursing student at Folsom Lake Community College, applauded the new law.
Click here to read the full story on CNN.com.