This is an archived article and the information in the article may be outdated. Please look at the time stamp on the story to see when it was last updated.
Alarmed by reports of teen suicides, elected leaders in Carson are moving to outlaw bullying.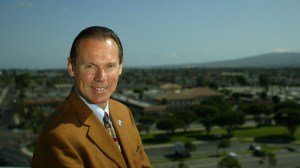 Under an ordinance that will go before the City Council next week, it would become a misdemeanor in the small Harbor-area city to cause anyone from kindergarten through age 25 to "feel terrorized, frightened, intimidated, threatened, harassed or molested" with no legitimate purpose.
The measure, which also covers cyberbullying, would give law enforcement officers the discretion to charge alleged bullies with a lesser infraction rather than a misdemeanor.
"So many kids don't even understand the concepts behind bullying and how people manipulate and take advantage of other kids," said Carson Mayor Jim Dear, a public school teacher who supports the ordinance.