This is an archived article and the information in the article may be outdated. Please look at the time stamp on the story to see when it was last updated.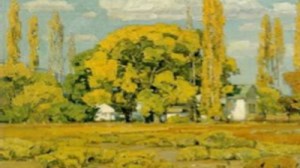 SANTA MONICA — Prosecutors have filed charges against six people in connection with the multimillion-dollar theft of paintings and other valuables from the home of bond trader Jeffrey Gundlach.
Prosecutors say 43-year old Darren Agee Merager broke into Gundlach's home between Sept. 12 and Sept. 13, and stole items worth at least $3.2 million.
Merager then allegedly returned hours later and stole Gundlach's 2010 red Porsche Carrera at the behest of Jay Jeffrey Nieto, 45.
Prosecutors say Nieto agreed to hide the stolen art and other items at his Pasadena car audio store.
Most of the paintings were found when authorities served a search warrant on the store, Sgt. Richard Lewis of the Santa Monica Police Department said in a statement.
The investigation then led to a home in nearby San Gabriel, where police arrested 40-year-old Wilmer Cadiz.
He was allegedly found in possession of four more paintings, and one final painting was found at a home in Glendale.
Also charged as co-conspirators, Merager's 68-year-old mother, Brenda Joyce Merager, and two brothers, 29-year-old Wanis George Wahba and 26-year-old, Ely George Wahba.