This is an archived article and the information in the article may be outdated. Please look at the time stamp on the story to see when it was last updated.
A check engine light is enough to frazzle any driver! There's a new gadget that helps you figure out what is going on with your car in seconds.
When we see that check engine light, we fear the worst. A trip to the mechanic. A giant repair bill.
Follow KTLA Tech Reporter Rich DeMuro on Facebook or Twitter for cool apps, tech tricks & tips!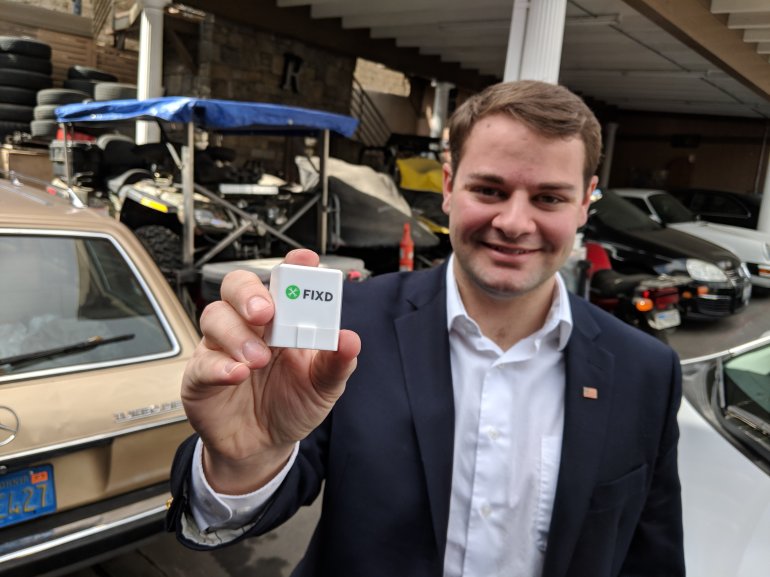 Now, a new gadget called FIXD wants to help! The $60 device wants to help consumers better understand what is going on with their car before they go to a repair shop. All you have to do is plug it into the OBD port under your car's steering wheel (you would have never seen if unless you're looking for it) and pair FIXD with your phone. It reads your car's onboard computer, then decodes the diagnostic information. All you have to do is look at the information on the app to get a description of what is wrong.
Problems in orange mean you want to get them looked at but they won't affect the drivability of your car. Issues in red mean you need to get them fixed ASAP. If you're the DIY type, FIXD even gives you a list of the items you will need to do the repair yourself! Otherwise, FIXD shows you an estimate of what a repair would cost and can even refer you to one of their trusted mechanics.
We talked to founder John Gattuso, who told me he created FIXD because he has always been a car guy and wanted consumers to have more information in their hands.
"They're not feeling helpless if they go to a mechanic shop. They understand what's going on so they can be prepared for that conversation and be really confident when they go into that interaction," explained Gattuso.
Special thanks to Radi's Mechanic Service for allowing us to shoot our segment at their repair shop!
NOW WATCH: Check out this larger than life gas station located between Los Angeles and Las Vegas.
[protected-iframe id="6e949c51bbbada70b18a94132b180b31-41641936-42315212" info="https://www.facebook.com/plugins/video.php?href=https%3A%2F%2Fwww.facebook.com%2FRichOnTech%2Fvideos%2F2008236679194041%2F&show_text=0&width=560" width="560" height="315" frameborder="0" style="border:none;overflow:hidden" scrolling="no"]