This is an archived article and the information in the article may be outdated. Please look at the time stamp on the story to see when it was last updated.
The children of radio and television legend Casey Kasem are embroiled in a bitter feud with the entertainment icon's wife, Jean.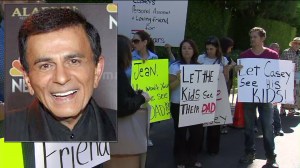 Kasem's children say they haven't been able to see their father for months.
Kasem, 81, is suffering from advanced Parkinson's disease.