This is an archived article and the information in the article may be outdated. Please look at the time stamp on the story to see when it was last updated.
LOS ANGELES (KTLA) — Clint Eastwood is the latest victim of a celebrity "swatting" hoax, according to authorities.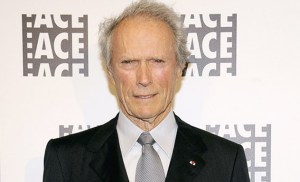 Police responded to his Los Angeles home this week after a relay service called 911, reporting a shooting and multiple men armed with assault weapons.
Officers arrived and found no evidence of anything amiss.
It remains unclear if anyone was home at the time of the prank.
The incident is the latest in a strong of so-called "swatting" hoaxes involving celebrities.
The term "swatting" refers to making bogus 911 calls in order to elicit an urgent police response, sometimes including SWAT teams.
Past targets have included Ashton Kutcher, Justin Bieber, Miley Cyrus, Tom Cruise and Chris Brown.
A 12-year-old boy was recently charged in connection with an incident at Ashton Kutcher's home last October.