This is an archived article and the information in the article may be outdated. Please look at the time stamp on the story to see when it was last updated.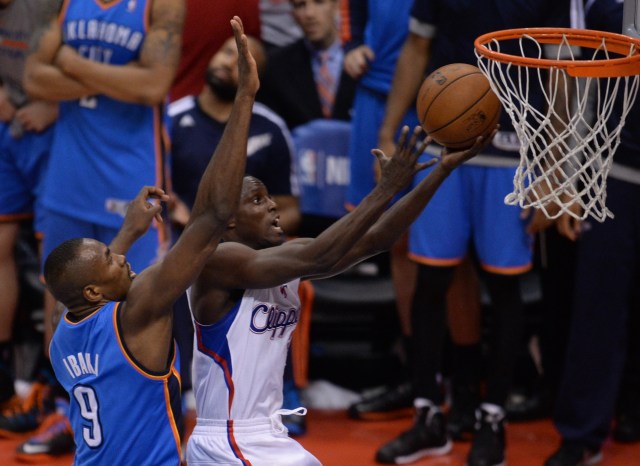 Call it the Mother's Day Miracle or call it whatever you want but the Clippers came back from the edge of desperation and a 16-point deficit in the fourth quarter to tie the Western Conference semifinal with a 101-99 victory over the Oklahoma City Thunder this afternoon at Staples Center.
The Clippers seemed all but dead after shooting only 25% in the first quarter but slowly crawled back into the game, taking their first lead with 58 seconds to play.
Game 5 is Tuesday night in Oklahoma City. It's now a best of three with OKC having the homecourt advantage.
The star was the unlikely Darren Collison, who scored 12 points in the fourth quarter. Blake Griffin, playing with five fouls, and Chris Paul each had 10 in the quarter.
Click here to read the full story on LATimes.com.