This is an archived article and the information in the article may be outdated. Please look at the time stamp on the story to see when it was last updated.
Potential bidders for the Clippers are lining up after NBA Commissioner Adam Silver said Tuesday he would push for the team's sale as part of his sweeping sanctions against Clippers owner Donald Sterling.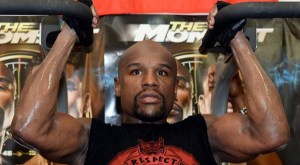 Sterling bought the club for $12.5 million in 1981, but the Clippers' value now totals at least $575 million, according to Forbes. That ranked the Clippers as the league's 13th most valuable franchise.
Here's a list of potential bidders, including some who publicly confirmed their interest:
David Geffen — The music and film mogul, with a net worth estimated by Forbes at $6.2 billion, reportedly tried to buy the Clippers in 2010 and his office said he's interested again.
Click here to read the full story at LATimes.com.
Check out the following links for more information on a grass roots campaign to buy the Clippers.
Facebook: BuyTheClippers
Twitter: @BuyTheClippers