This is an archived article and the information in the article may be outdated. Please look at the time stamp on the story to see when it was last updated.
Police asked the public for help on Monday as they continued to search for clues in the death of woman whose body was found by workers at a trash-sorting facility in Anaheim.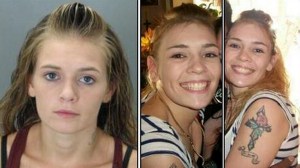 Jarrae Nykkole Estepp's body was discovered Friday on a sorting belt where recyclables are separated at Republic Services facility located in the 1000 block of North Blue Gum Street, near the intersection of the 57 and 91 freeways (map).
The facility receives refuse from northern Orange County and part of Los Angeles County, according to Anaheim Police Department Lt. Tim Schmidt.
Estepp, 21, was believed to be in the area of Beach Boulevard in the City of Anaheim between the dates of March 13 and 14, according to a notice distributed by the Anaheim Police Department.
Her last known residences were in Modesto and Oklahoma, the department said on Twitter.
No Boundaries International, a nonprofit group based in Oklahoma City told the Los Angeles Times that they had contact with Estepp in the past.
The organization said Estepp would speak with outreach workers on occasion, but that they eventually lost track of her, the Times reported.
"We knew her by her street name 'Sarah,'" Lori Basey, the president of NBI told the newspaper.
"This is certainly not what we want to be the end of the story for girls like her," Basey said.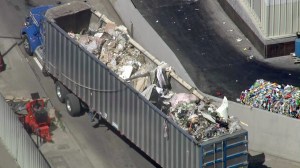 Estepp had a cross with a rose tattooed on her left arm and "Jodi" tattooed on the left side of her neck.
Anyone who believes they may have seen Estepp was asked to call the Anaheim Police Department at 714-765-1944, or Orange County Crime Stoppers at 1-855-847-6227. Callers can remain anonymous, according to the notice.