This is an archived article and the information in the article may be outdated. Please look at the time stamp on the story to see when it was last updated.
A shooting in Coachella early Saturday morning left a 16-year-old boy dead and three others injured, authorities said.
Officers responded about 1:05 a.m. to the 84000 block of Pedro Drive, "regarding a large party where several subjects were fighting and shots were heard in the area," according to a news release issued by the Riverside County Sheriff's Department.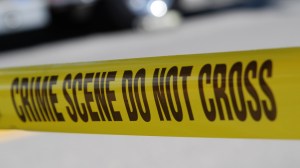 When the officers arrived at the location, they found the body of a teenage boy who had died of an apparent gunshot wound, the news release said.
One female and two males who had sustained gunshot wounds were transported to a hospital with injuries that were not life-threatening, the Sheriff's Department said.
No arrests have been made in the ongoing investigation, which is being conducted by investigators from the Coachella Police Department and the sheriff's Central Homicide Unit, according to authorities.
Anyone with information is urged to call Investigator Dusek at 760-393-3522 or Investigator Button at 760-393-3531. Tipsters may also submit information anonymously by using the sheriff's Homicide Tipline at riversidesheriff.org.