This is an archived article and the information in the article may be outdated. Please look at the time stamp on the story to see when it was last updated.
A Downey man working as a consultant at a meat-packing firm was sentenced Monday for falsely certifying that contaminated beef was free of E. coli bacterium.
Jim Johnson pleaded guilty to falsifying a Certificate of Analysis in United States District Court last November, according to a news release from the United States Attorney's Office, Central District of California.
On Monday, the 67-year-old was sentenced to a year of home detention and required to pay $307,695.90 in restitution, the release stated.
Johnson worked as a consultant for Huntington Meat Packing Company, a former meat processing and distribution company in Montebello. Among Huntington's customers were El Primo Foods and Foster Farms.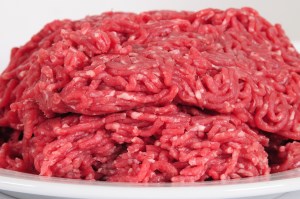 "Johnson knowingly and willfully provided the U.S. Department of Agriculture Food Safety Inspection Service ("USDA-FSIS") with a fake Certificate of Analysis which falsely stated that a beef sample from the company had tested negative for E. coli," the release stated.
When Johnson issued the false document, prosecutors said he already knew the beef had tested positive for E. coli.
"The defendant's crime endangered consumers throughout the country," said United States Attorney Eileen M. Decker. "The public is dependent upon inspections and testing for food safety, and this case illustrates the immense ramifications that one failure can have on consumers."
The USDA identified a total of approximately 111 Certificates of Analysis falsified by Johnson between March 30, 2009, and January 12, 2010, according to court documents.
As a result of the falsified certificates, the USDA-FSIS recalled approximately 4.9 million pounds of beef and veal products from Huntington.