This is an archived article and the information in the article may be outdated. Please look at the time stamp on the story to see when it was last updated.
A former Corona day care worker accused of inappropriately touching children was scheduled to appear for arraignment Riverside Superior Court in coming days.
Miguel Flores, 26, was arrested Tuesday and booked into the Robert Presley Detention Center in Riverside on suspicion of kidnapping with intent to sexually assault a minor under age 14, according to a news release from the Corona Police Department.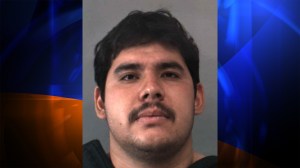 Flores, a Corona resident, was a staff member at Bixby Oaks Childrens Center at 1412 Rimpau Ave. in Corona, police said.
The center's director said Wednesday that Flores was a driver for Bixby Oaks but is no longer associated with the facility.
The guardian of an 11-year-old girl told police about "possible inappropriate sexual touching" of the girl, according to the news release.
Detectives talked to the girl and another 8-year-old girl who both provided information about alleged inappropriate interactions Flores, according to the news release.
Flores had been scheduled for arraignment Thursday, but the hearing will not be held till Friday or later, according to Riverside County District Attorney's office spokesman John Hall.
Investigators urged parents who believe their children may have been victims to call 951-817-5789.