This is an archived article and the information in the article may be outdated. Please look at the time stamp on the story to see when it was last updated.
LOS ANGELES (KTLA) — Spider-Man is in a web of trouble, if police find him.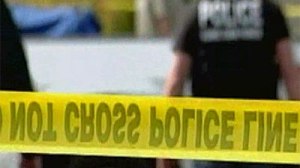 The LAPD is searching for a man dressed as the popular comic book character, after he allegedly swiped more than $6,000 from a business on Hollywood Boulevard.
Police say the suspect helped himself to a paper bag filled with cash from a 90-year-old employee at Starline Tours.
The incident happened at the company's Hollywood Boulevard location on Friday.
Officers report that the sticky-fingered Spidey ran up to a Starline Tours business accountant, grabbed the cash and took off.
Officers did a sweep along the street, where actors dressed as superheros regularly set up shop and pose for pictures with tourists.
They detained a couple of different Spider-Man impersonators, but none turned out to be the culprit. For now, Spidey remains on the run.