This is an archived article and the information in the article may be outdated. Please look at the time stamp on the story to see when it was last updated.
A man was in critical condition Sunday after being stabbed multiple times during an apparent attempted carjacking in an Orange County grocery store parking lot, according to Fountain Valley Police Department.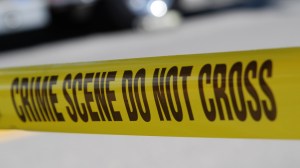 Police responded to reports of a stabbing around 9 p.m. Saturday in a Stater Brothers parking lot located at 11085 Warner Ave. (map) in the city of Fountain Valley, according to a department news release.
Investigators believed the man was walking to his car with recently purchased groceries when a teenager demanded his keys, a struggle ensued and the man was stabbed about four times in his upper torso area, the release stated.
The man was transported to a local hospital, underwent surgery and listed in critical condition.
Multiple witnesses positively identified a 17-year-old who was detained about one block east of the crime, according to the release.
The Fountain Valley resident was on parole and booked into the Orange County Juvenile Hall.