This is an archived article and the information in the article may be outdated. Please look at the time stamp on the story to see when it was last updated.
A 76-year-old bicyclist was fatally struck by a vehicle on Baseline Road in Claremont Friday morning, according to police.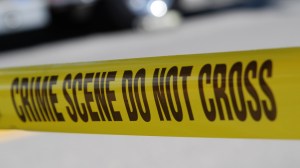 The cyclist was traveling eastbound on Baseline Road when the bike was hit by a car traveling in the same direction just before 10 a.m., Claremont Police Department announced.
The cyclist, identified as Ali Mirage of La Verne, was declared dead at the scene after police and Los Angeles County firefighters responded. Next of kin were notified of Mirage's death at the scene, according to police.
A marked bike lane is in place on the roadway in the area of the collision, images from Google Maps show.
The driver, described as a 54-year-old female, stayed on scene and was "cooperating with authorities," according to police. She was not cited or arrested "pending the outcome of the investigation," police said in a news release.
Baseline Road, a major thoroughfare, was closed to traffic between Bonnie Brae to Mills avenues (map) from about 10 a.m. till 4:30 p.m.
The cause of the collision was under investigation.