This is an archived article and the information in the article may be outdated. Please look at the time stamp on the story to see when it was last updated.
PALMDALE, Calif. (KTLA) — A 33-year-old man was charged Tuesday with allegedly dressing as a woman to secretly videotape women using the restroom at a Macy's department store.
Jason Pomare was arrested Saturday after a customer notified store security that a man was in the lady's room acting suspiciously.
The woman told security officers that the man was wearing a wig and was dressed as a woman.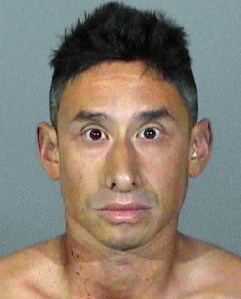 That information was passed on to a deputy patrolling the mall parking area, who spotted the man exiting the store.
Pomare was arrested and booked at the Palmdale Sheriff's Station on suspicion of using of a concealed camera and peeping into a restroom.
According to investigators, Pomare entered the women's restroom with a video camera concealed in a paper bag.
He then secretly videotaped women while they were using the facilities.
Pomare was charged with six counts of unlawful use of a concealed camera for purposes of sexual gratification.
Anyone with information was asked to contact the L.A. County Sheriff's Department's Special Victims Bureau at (562) 619-1370.