This is an archived article and the information in the article may be outdated. Please look at the time stamp on the story to see when it was last updated.
At least one person was killed and several other wounded when a car bomb exploded near the American consulate in western Afghanistan early Friday morning..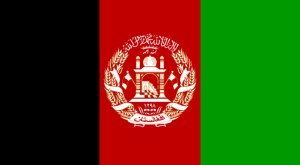 The Taliban claimed responsibility for the blast in the city of Herat in an e-mail to CNN.
The attack began around 6 a.m. (6:30 p.m. PT Thursday) when truck carrying attackers sped towards the front gate of the consulate, said Marie Harf, a deputy State Department spokeswoman.
The attackers fired assault rifles starting a gun battle with Afghan security forces. During the battle, the truck exploded, Harf said, causing major damage to the front gate of the consulate.
An Afghan translator died in the attack, while two police officers and two private Afghan security guards at the U.S. post were wounded, Gen. Rahmatullah Safi, chief of police in Herat province, told the Associated Press.
On Saturday, one person was shot and killed by Afghan security forces when demonstrators tried to storm the Iranian consulate in Herat during a protest over visas.