This is an archived article and the information in the article may be outdated. Please look at the time stamp on the story to see when it was last updated.
Delta said it will honor the ultra-cheap air fares that some passengers received on Thursday morning due to a glitch on its website.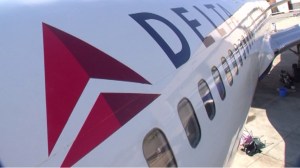 It took about two hours for the error to be fixed, the Los Angeles Times reported.
In that time, some passengers managed to lock in prices that were as much as 90 percent below regular ticket prices, according to the Times.
During the two hours the site was experiencing problems, a roundtrip flight between Cincinnati and Minneapolis could be purchased for about $25, while a roundtrip between Cincinnati and Salt Lake City
was going for less than $50, the Associated Press reported.
The fares for both trips normally cost more than $400, according to the AP.
A spokesman for Delta said the prices on its website are now accurate, the Times reported.