This is an archived article and the information in the article may be outdated. Please look at the time stamp on the story to see when it was last updated.
PALMDALE, Calif. (KTLA) — A Los Angeles County Sheriff's deputy remained in custody on Tuesday following his arrest on allegations of rape and soliciting bribes.
Deputy Jose Rigaberto Sanchez, 28, was taken into custody at his home in Sylmar around 5:30 p.m. on Monday.
He was facing 11 felony counts, including suspicion of sexual penetration under the color of authority, suspicion of rape under fear or duress, and suspicion of soliciting a bribe from alleged victims.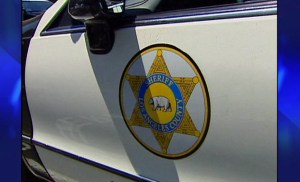 Sanchez was alleged to have committed the acts in 2010 while he was on duty, according to a sheriff's department statement.
An six-month investigation into the alleged crimes began after a tip from an informant, department spokesman Steve Whitmore said.
The case was turned over to the L.A. County District Attorney's Office in January 2011.
Sanchez was relieved of duty with pay after the alleged incident in 2010, and was relieved of duty without pay on Monday, sheriff's officials said.
The seven-year veteran was most recently assigned to patrol at the Palmdale Sheriff's Station.
Whitmore described the crimes as heinous.
"This is an individual who is a deputy sheriff, who is a uniformed law enforcement officer, who's using that position and power to take advantage of those more vulnerable than him," he said.
No further details about the alleged crimes were immediately released.
Sanchez was being held on $1.4 million bail. He was set to appear in court on Wednesday.