This is an archived article and the information in the article may be outdated. Please look at the time stamp on the story to see when it was last updated.
During surgery at Torrance Memorial Medical Center, an anesthesiologist decorated a patient's face with stickers while the patient was unconscious — giving her a black mustache and teardrops under her left eye — and then a nurse's aide snapped her photo.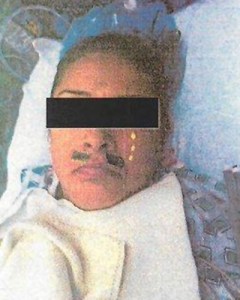 The 2011 incident has prompted a state investigation and a civil lawsuit by the patient against the hospital and the doctor over the alleged breach of medical privacy.
Torrance Memorial said in a statement that this "breach of professionalism regrettably did occur" and those involved "demonstrated poor judgment" while caring for Veronica Valdez, 36, who worked at the hospital for 13 years before the surgery.
Her anesthesiologist, Dr. Patrick Yang, was disciplined but kept his privileges at the hospital, and the employees involved in the incident likewise were disciplined but not fired, according to the hospital.
Click here to read the full story at LATimes.com.