This is an archived article and the information in the article may be outdated. Please look at the time stamp on the story to see when it was last updated.
Civil rights activists and supporters plan to protest Tuesday outside Staples Center to demand the NBA suspend Clippers owner Donald Sterling after he allegedly made racist remarks on a recording.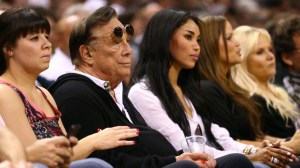 "We're going to hold a public display of our displeasure and send a loud and clear message that we won't tolerate racism regardless of who it comes from in our city," said Najee Ali, a civil rights activist.
Ali said hundreds are expected to the gather around 5:30 p.m. at the corner of 12th and Figueroa streets before Tuesday's playoff game between the Clippers and the Golden State Warriors.
Activists initially planned to call on fans to boycott the team, but have since decided they want Sterling to be banned from the National Basketball Assn.
Click here to read the full story on LATimes.com.